Around the province: In praise of Guelph campus authors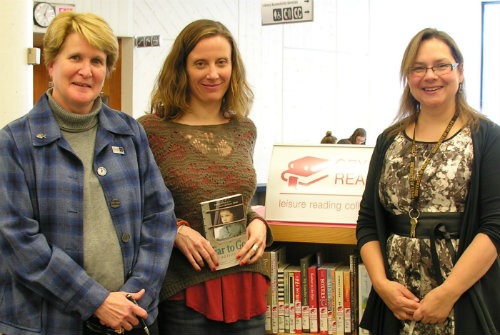 Each year, the University of Guelph Library recognizes campus authors and their books at a special event: Campus Author. This celebration honours the writing of faculty members, staff, students, alumni and retirees. In 2014, the library launched a new, complementary interactive reading series entitled Campus Author Presents.
"Campus Author Presents is a new program that seeks to celebrate the diversity of the campus community's research, personal and professional interests," explains Michelle Edwards, co-ordinator of Campus Author. "Its primary goal is to ensure that our authors are recognized for their works beyond the annual recognition event."
The inaugural Campus Author Presents event on March 5 featured U of G alumnus and award-winning author Alison Pick. Pick kept her audience spellbound by describing her personal connection to the themes of her latest book, Far to Go.  The event also officially launched Gryph Reads, the library's new leisure reading collection, where Far to Go is featured.
Beau Follin is the McLaughlin Library Communications Officer at the University of Guelph.