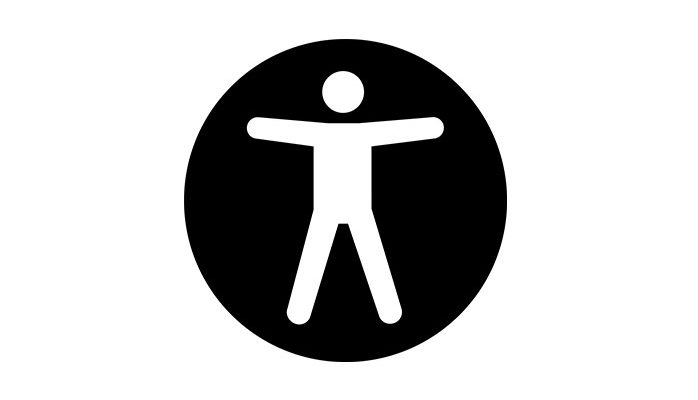 Emerging Librarian Competencies: Accessibility as a Core Competency
Project management, scholarly communications, assessment, copyright, customer service, etc. etc. The recent or soon-to-be library school graduates are presented with plethora of competencies they can choose from as they shape their professional future selves. While general leadership qualities will get you very far, leading team-based projects is critical to the field of librarianship. I believe that there are a number of core competencies which all librarians should be encouraged to develop, and they include accessibility, among a few others.
The following will focus on the type of basic accessibility knowledge a recent graduate should develop as well as explore what it takes to develop this knowledge into a higher level of specialization in this field.
---
About this series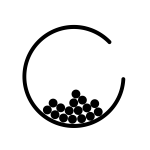 This article is part two of a four part series in Open Shelf dedicated to the developing area of inclusive librarianship, looking at leadership and the growth of library accessibility policies / emerging librarian competencies with accessibility as a core competency / 21st century libraries, publishing and open access / and managing accessibility projects and collaboration. Each article will explore a unique facet of inclusive libraries through the lens of leadership and project management, using accessibility as a springboard to discuss a more important shift in our profession towards future-forward planning and progressive problem solving.
Part 1: Leadership and the Development of Library Accessibility Policies
Part 2: Emerging Librarian Competencies: Accessibility as a Core Competency
---
Basic Competencies
As a new graduate, it's critical to be able to demonstrate that you are in tune with current trends in the "library world" and what a better way to do that than to tap into what is a very hot and "happening" discussion about inclusive library services? Albeit driven by legislation in Ontario, Manitoba and soon in Nova Scotia, library accessibility has been gaining critical momentum across North America and Europe as can be demonstrated by many quality resources and projects produced consortially or through collaboration among different organizations.
Ontario job postings for public service or technology librarians have begun to include accessibility knowledge as a required skill or at the very least a desired area of expertise, asking new grads to demonstrate understanding of the AODA legislation as well as basic experience with web accessibility and inclusive customer service. More and more accessibility specialist positions have been advertised across libraries in the United States, listing competencies such as usability testing, policy development and advocacy, highlighting a growing trend in desired hiring competencies across libraries.
Event programs at the Ontario and Canadian Library association conferences have featured multiple sessions and panels on accessibility, offering a neat opportunity for professionals to maintain an active dialogue about what inclusive librarianship means in the 21st century. However, if conference attendance is not within your budget as a soon-to-be or a new professional, there are a few free and quick ways to get caught up with this conversation.
ARL Web Accessibility Toolkit: Developed by Molly Schwartz, a 2013 National Digital Stewardship Residency (NDSR) fellow, and maintained by the ARL Accessibility Working Group, this tool provides information to help libraries improve their digital accessibility. It highlights standards and existing best practices, fostering the culture of inclusivity. It also includes a newly-released blog which offers interesting articles by guest authors.
COU Customer Service Training Modules: In the last few years, I have worked closely with a number of Ontario Council of Universities (COU) accessibility groups and I never cease to be amazed at the level of productivity and quality of output from these groups. These Customer Service Training Modules are designed as interactive exercises which anyone can participate in remotely to develop a better understanding of acceptable disability terminology and how to interact with library users of varying abilities. COU has also recently released their Accessible Campus website which houses links to many higher education resources across Ontario and beyond, proving to be an invaluable go-to resource for students, faculty and staff across Ontario universities.
OCUL Accessibility Information Toolkit for Libraries: Designed for Ontario university libraries, this toolkit, for which I had the pleasure of being the lead project manager, was developed to support librarians in three areas of service – procurement, public service and administration. It breaks down the AODA requirements, addressing each one of these areas, highlighting tools and best practices to help guide staff in providing better quality inclusive resources and services. A new web version of the toolkit has just been launched in July 2015 with invaluable help from Bartek Kawula, Information Architect, Scholars Portal, whose keen eye for mid-century design gives it some awesome vibes.
Additional Resources
Additional resources may include professional association listservs and accessibility working groups at associations such as ACRL, ALA, CLA, to name but a few. Whatever your professional affiliation might be, the chances are there is at least an accessibility working group or an active listserv in place allowing you to take part in the discussion on accessibility. Canadian Assistive Technologists and AltForm Producers Listserv remains one of the key go-to resources for many accessibility specialists across Canada. Please note, this is not a library specific resource.
Accessibility Specialist Librarian
Accessibility, much like copyright and assessment, is an area of high specialization which takes time and effort to acquire. Having a dedicated point of contact at your library who is tasked with developing this specialization will ensure accountability with regard to furthering staff competencies by coordinating training opportunities and helping to disseminate new information about tools and resources. This is critical in ensuring that your organization keeps on top of emerging trends and is able to take advantage of the rapidly growing community of practice, constantly changing technologies and emerging trends.
It's useful for new professionals to develop basic understanding of accessibility as it pertains to libraries (e.g. W3C Web Content Accessibility Guidelines, inclusive customer service etc.) in order to more effectively interact with their colleagues and provide a higher quality level service to patrons. However, in order to establish yourself as the accessibility expert, you need to take this work to a whole new level.
Accessibility experts are asked to develop a deeper understanding of accessibility standards, policies, regulatory requirements, industry best practices, and guidelines. Working knowledge of contemporary technologies and user testing are critical to being able to inform and support the work of IT staff within the library when updating the library website or assessing the usability of e-resources. Working knowledge of contemporary assistive technologies helps to contextualize some of this higher level work, helping the specialist to understand their users and the types of experience they might encounter navigating through the world of digital resources. This expertise should also create opportunities for the specializing librarian to take a more active part in the discourse on inclusive publishing practices with commercial publishers and university presses, helping to define the evolution of digital resources and further the role of libraries as publishers.
Advocacy is a huge component of an accessibility expert's portfolio as effective outreach to stakeholders and partners across your organization is critical in building bridges across community members with similar expertise in order to more effectively establish a community of practice and to foster a dynamic information exchange practice.
You can't spend an hour on the reference desk without getting some kind of copyright-related question and soon, as libraries continue to do a great job at promoting their inclusive services, you will also start receiving an increasing volume of accessibility-related questions. Accessibility + Copyright are tied closely together, however, the level of specialization demanded by each field necessitates them to exist separately but in close counsel with one another. The interaction between the AODA and the Copyright Act is complicated, flagging issues pertaining to breaking digital locks, raising questions of ownership when reproducing materials and highlighting general limitations with regard to what one legislation might imply you should do and another seems to prohibit you from doing. Getting a clear grip on some of these issues can be complicated. There are specific sections in the Canadian copyright act which apply to organizations acting on behalf of persons with disabilities or references to criteria applicable to private use of materials.
A forthcoming publication on the interaction of the AODA and the Canadian Copyright Act by Stephen Spong, Copyright and Learning Services Librarian at Centennial College, looks at definitions, ownership, and general limitations of the two legislations side by side with a conclusion that the copyright act is arguably more permissive in its interpretation of accessibility when compared to the AODA. To find out more about this paper, please contact him directly sspong [at] centennialcollege.ca.
Academic Libraries + Accessibility
While the earlier part of this article can be applied to professionals across different types of libraries, this section is specific to academic libraries. Across Ontario Universities, there are several libraries which house well-established accessibility departments, with more notable robust ones at Carleton, York and the University of Toronto Libraries.
Historically, accessibility fell outside of the purview of the library so it's not surprising to see that not every Ontario university library has had the ability to fund and maintain the development of these departments. However, the AODA requirements are explicit with regard to library services and materials which have to be made accessible on demand, prompting many institutions to start reviewing their organizational priorities and in cases where libraries have not historically had accessibility services, assigning accessibility liaison responsibilities to library staff in support of this work while they figure out how to move forward with developing specialization in this area.
Katya Pereyaslavska is currently seconded to the Association of Research Libraries as a Visiting Program Officer for Accessibility and Universal Design and tasked with raising awareness of inclusive library practices and accessible publishing. In her day-to day role as the Librarian for accessibility projects at Scholars Portal, Ontario Council of University Libraries, Katya has been responsible for the development of initiatives such as the Accessible Content ePortal (ACE), Accessibility Information Toolkit for Libraries and the Report on Accessible Media (ROAM).  To find out more about what Katya is up to, you can follow her on Twitter @Socialbrarian or drop her a line via email katya [at] scholarsportal.info.