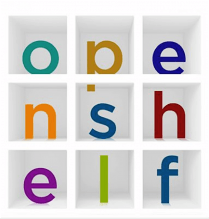 What's new in Open Shelf?: April 2019
Fooled you (or maybe not) … here is the "regular" issue of Open Shelf for April 2019. This issue features stories and columns about hope—for equitable education and diverse, inclusive supportive workplaces—and determination to live our professional values in action along with a new edition of InsideOCULA.
Here's what we have lined up to welcome spring, in the order in which the articles appear:
Wiarton Willie has predicted an early spring … still waiting but in the meantime, enjoy!