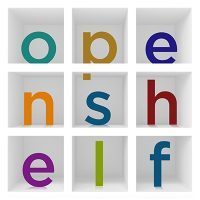 What's new in Open Shelf: February 2020
Happy 2020! Yes, it's a bit late to offer this greeting except for the Open Shelf editorial team, given that we took our annual hiatus in January. This month, we are presenting articles in both official languages, along with stories from northern, southern, and eastern corners of the province, while featuring the voices of those who work in rural and urban libraries, both new grads and seasoned professionals. 
In addition, we are putting out a call for panellists to weigh in on this question: Does the MLIS work as a foundation for library work?

Here are the stories for this month, in the order that they appear in the magazine:
Why did Shakespeare write with ink?
Because he couldn't decide which pencil to use … 2B or not 2B.
And don't forget to take our poll. This month, we'd like to know if you think we have to choose between libraries being safe spaces and libraries being places for free speech.
Joke: For reading addicts