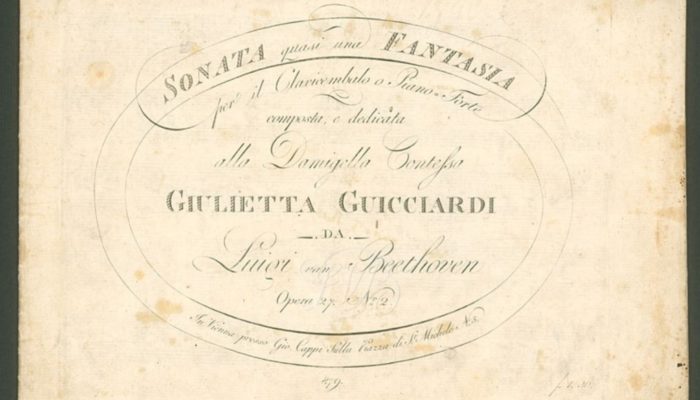 Describing Music Materials So They Can Be Found
 Music materials are unique items in the library world and must be approached in ways that consider the many different formats and content types. James Mason provides an examination of the considerations that factor into describing music materials so they can be found.

---
By: James Mason
Our music library, like many libraries, collects a large variety of material types. Of course, we have books and serials as one would expect, but also music scores, compact discs, long play records and an array of electronic access items covering all sorts of content and content types. What one may not expect, however, is that we will collect items in many different languages and in multiple editions; we have 17 different piano-vocal editions of Don Giovanni, by Mozart, for example. How we describe the material in our catalogue can make a big difference on how people find the best representation of what they are looking for.
So, what happens when someone comes in asking if we have "Pachelbel's Canon," or perhaps even, "The patchable canon", (as I've heard Johann Pachelbel's famous Canon in D major referred to on more than on occasion)?  Well the piece itself is a Canon – that's the form of music, not a title. "Pachelbel's Canon" as a common descriptor of the piece is a popular title – one supplied by publishers and music consumers, not the composer. There are many examples of this. "The moonlight sonata" by Beethoven, is another great example.  It was first published in 1802 by Anton Diabelli's publishing house as "Cappi & Diabelli". Unsurprisingly, this edition does not mention the title "Moonlight" anywhere, in any language. The music critic Heinrich Friedrich Ludwig Rellstab, much later in the 1800s, felt that, "the C-sharp minor sonata suggested moonlight on Lake Geneva"1. This description captured the fancy of the musical public, and the name stuck.
What we do see on the first published score is the title "Sonata quasi una Fantasia", a reference to musical form, one of many piano sonatas composed by Beethoven. In addition, even though it is a German publication, the title is in Italian, meeting the expectations of the music purchasing audience of the time.

So, as music librarians, we need to find ways of describing items regardless of the various languages in which the "moonlight" sonata, or the canon by Pachelbel may be titled. Also considering titles that are form references as well as popular is important so language and titling convention does not become a barrier to accessing a score or CD performers or listeners of the music may want. Indexing the works of major composers has been one way music librarians and scholars have accomplished the organizational feat of better describing the various composer's outputs.  The "Moonlight sonata" for example is accurately indexed as  "Sonatas, piano, no. 14, op. 27, no. 2, C# minor". We refer to this as its "uniform title".  All editions and iterations of this piece will have that uniform title applied to it in our library catalogue. Then we can add tracings to that uniform title that allow different editions to be discovered.
This way, whether someone searches our catalogue for "Moonlight sonata", "Mondschein-sonate", or "sonata no. 14, op. 27 no. 2" they should find what they are looking for.

So, that patron looking for the "Patchable canon" will hopefully be able to find one of the 76 scores or 569 audio recordings of that piece we have in our collection. Along with the original arrangement for 3 violins and continuo, we also see it published for Organ, guitar, harp, various combinations of brass instruments, woodwind instruments and string instruments. Our collection even has arrangements for Choir. So, the task may not be easy, but the better we describe our collections, the better our users' experience is
1THE MOONLIGHT SONATA: OR, WHAT'S IN A NAME? 1897. Musical standard 8, (188) (Aug 07): 88-89, http://myaccess.library.utoronto.ca/login?qurl=https%3A%2F%2Fwww.proquest.com%2Fhistorical-periodicals%2Fmoonlight-sonata-whats-name%2Fdocview%2F7630723%2Fse-2%3Faccountid%3D14771 (accessed November 5, 2021).
---
James Mason is the Metadata and Digital Initiatives Librarian for the Music Library at the University of Toronto. Prior to joining the U of T in 2008 he was a Music librarian for the Banff Centre and the New York Public Library for the Performing Arts.