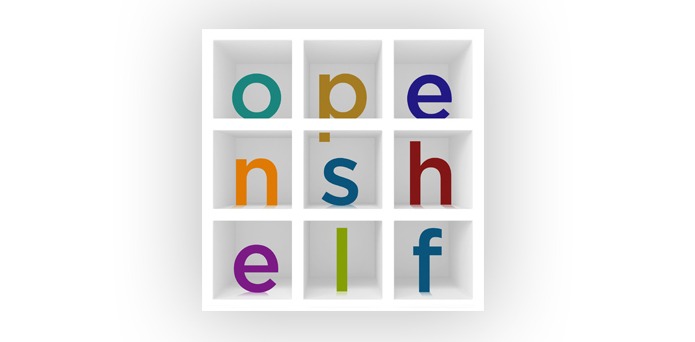 What's new in Open Shelf: September 2021
The team at Open Shelf has returned after our end-of-summer break reinvigorated. We enjoyed our "time off," but are just as excited to meet the challenges and joys of the autumnal season.
And there is so much ot be excited and joyful about! Contributors new and old join us for our September issue, with many more excited collaborations, contributions and engaging reads on the horizon. We plan on finishing 2021 strong, doing the work of opening the horizons of what we do each month with exciting new opportunities for contributors and collaborators. 
This issue, we feature the first in our three-part series courtesy of Library Lexique (who you may recognize from the Word of The Month series we have been featuring for most of the year), where they walk us through how they came to create their resource for bilingual librarians. We return to B-Roll, this time reminiscing on hotter days, and we welcome Shoshana Magnet back for another Picturebooks to Heal The Heart. 
Bessie Sullivan returns to write impassionedly about the inefficacy of fines in the library, showing us how they hurt those in most need of support in our communities. And Culture@work returns with another profile highlighting the importance of equity and diversity work in libraries.
And last, but nowhere near least, we have begun working with InsideOCULA as an editorial team on Becoming U of T Music Library to showcase the story of the library with each of our unique editorial perspectives. This collaboration is incredibly exciting and the first of many, both with InsideOCULA and divisional publications from across the Ontario Library Association. 
Here are some pieces published collaboratively with our partners:
InsideOCULA
And here are the stories we feature this month, in the order that they appear in the magazine:
Also, check out our Twitter account at @OpenShelfOLA.
CONTRIBUTE TO OPEN SHELF
Have you ever considered writing for Open Shelf? Do you have an idea for a story that you think Open Shelf readers would like to read about? If you answered yes to either of these questions, contact us at OpenShelfOLA@gmail.com and let us know!