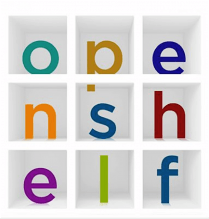 What's new in Open Shelf?: May 2019
How to spread the word … via streaming, a new "tell-all" app or a podcast? This month, we have articles that feature different ways to communicate and thoughts about information and how having more of it can both simplify and complicate our lives. We also share stories about librarians who are helping to change the world (at home and abroad) and taking care of themselves. Plus, our regular Library IT column is back along with another installment of Readers' Advisory.
And don't forget to answer our calls for editors, ideas and congrès presentations. Here are the stories, in the order that they appear:
Endnote: Is there a word that contains all the vowels including y? Unquestionably.