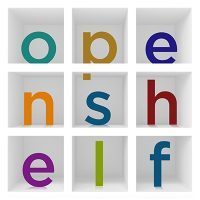 What's new in Open Shelf: November 2018
This month we have a special issue on language and power. Co-curated by Jennifer Brown, Tracy Munusami and John Pateman, this collection of stories and opinion pieces reflects a varied understanding of how the words we use impact our relationships with language and each other.
We have contributions from folks in Ontario, British Columbia, Nova Scotia, the United States and the United Kingdom. Plus, we have some "calls" for OLA members: To share their projects for the UNESCO Year of Indigenous Languages (2019) and to join us for our "editorial hackathon" at Super Conference 2019.
Our thanks to our guest editors for suggesting this important topic and bringing together the following rich variety of voices and perspectives (in the order the articles appear in the magazine):
As always, we hope you enjoy the show!